Hey y'all! Hope you all had a nice Easter time, as for me I'm still on a chocolate overdose.
I decided to create a new "section" called 'Cool stuff for Weirdos' where yours truly will share with you all interesting and unique stuff. I'll be starting from Burke & Hare Co. a company based in Providence that produces candles inspired by goth culture, literature and history.
All the items in this shop are handmade and, personally, I'm in love with their aesthetic. Moreover the mix of the scents is pretty unique, just thinking of 'Nevermore' the candle dedicated to Edgar Allan Poe, where leather and tobacco blend with black tea, spicy pepper and woods with a subtle undertone of sandalwood.
'Burned At The Stake' is another candle that caught my attention, mainly because I love everything "witchcraft" related. As written on their site this candle smells purely like a sweet bonfire, burning leaves and pine with almost silent hints of clove and spices.
Another one that makes me very curious about it is 'Bathory' featuring fresh zest of Blood Oranges surrounded by a blend of Cassis and Neroli alongside the spicy notes of Black and Chili Peppers, ending with Sheer Musk. I bet it smells incredibly amazing.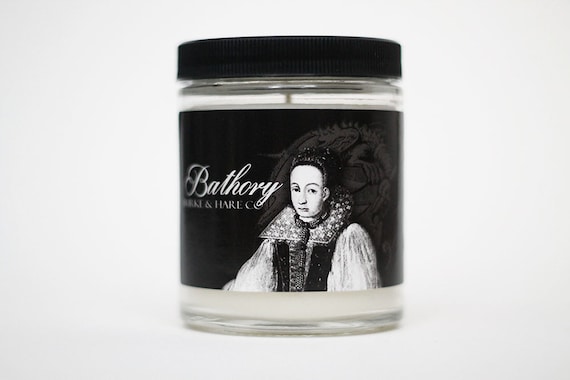 Picking just one or two candles is a very hard mission as they all have something unique that you just want to buy them all, so take your time, read all the descriptions and… may God have mercy of your wallet.
Burke & Hare Co. – Etsy – Twitter – Facebook